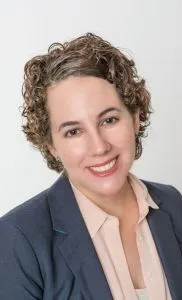 Every moment of our lives is an opportunity to grow and do things differently. As a clinical psychologist, I am passionately committed to helping my clients be their best possible selves by making meaningful changes in their thoughts and behaviors.
APPROACH
Do you worry all the time? Do you find yourself avoiding things that you once loved doing due to fear? Does anxiety keep you awake at night? I help people who struggle with Panic Attacks, Social Anxiety, Generalized Anxiety, and Anxiety Related Disorders such as OCD, skin picking, and trichotillomania, learn to make meaningful changes in their lives, and to stop the anxiety spiral.
Together, we will make changes to your thoughts, feelings, and behaviors, using cognitive behavioral, and mindfulness- based approaches that are supported by scientific research.
I provide online, tele-mental health services to people residing in New York, New Jersey, Maryland, Virginia, The District of Columbia, Florida, Michigan, and internationally. If you have a busy schedule, young children at home, mobility limitations, or simply prefer to receive therapy in the privacy and comfort of your home, I will meet you where you're at!
PERSONAL INFORMATION
I began working in the mental health field at the age of 18, as a Peer Counselor at Rutgers University. Since that time, I've lived all over the country, from New Jersey, to California, and Florida. When I'm not working, I enjoy spending time with my family, practicing yoga, and trying to use my behavioral skills to get my dog and cat to get along.
QUALIFICATIONS
I received my Psy.D. from Rutgers, The State University of New Jersey's Graduate School of Applied and Professional Psychology. I completed an APA approved internship at Sharp Mesa Vista Hospital in San Diego, where I also completed my postdoctoral training. I have training in the cognitive behavioral treatment of anxiety disorders, applied behavior analysis for autism spectrum disorders, and dialectical behavior therapy. I currently hold licenses to practice psychology in the states of New York, Virginia, Maryland, Florida, Michigan, and the District Of Columbia.
Contact Information
(888) 535-5671
**If you are experiencing a life threatening emergency, call 911 or go to your nearest emergency room. Help is also available 24/7 through the National Suicide Prevention Hotline - 1-800-273-8255, and through the Crisis Text Line, by texting START to 741-741.